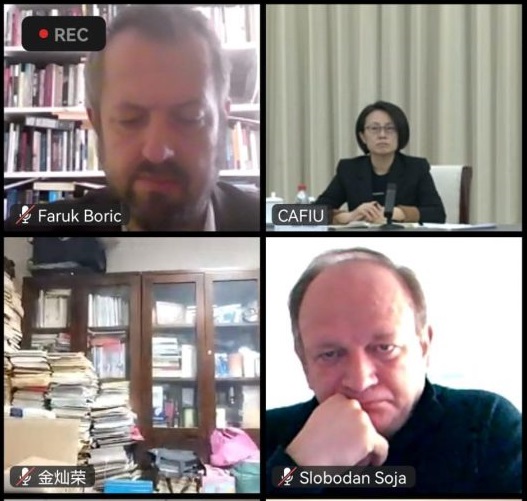 Održan webinar: "New Vision of China – BiH Cooperation"
CAFIU (Kineska organizacija za međunarodno razumijevanje) u saradnji sa Udruženjem "Bosansko-kinesko prijateljstvo" organizovala je webinar na temu "New Vision of China – BiH Cooperation" na kome su učestvovali i predstavnici univerziteta iz Kine: Renmin University of China and Bejing Foreign Studies University, kao i predstavnici Filološkog fakulteta Univerziteta u Banja Luci, Katedra za kineski FFUIS i Centar za promociju i razvoj Inicijative "Pojas i put".
Webinar je tematizirao novu viziju saradnje Kine i Bosne i Hercegovine i uloga civilnog društva. Razgovaralo se o poboljšanju međuljudske razmjene i olakšavanje praktične saradnje, te promoviranju razmjene i međusobnog učenja između istočnih i zapadnih civilizacija.
Ispred CAFIU, pored ostalih, obratila se i Mr. Wang Ke, zamjenica generalnog sekretara.